The first IntoCare International Distributor Conference took place on the 7th and 8th of November 2022 in Prague, Czech Republic. The aim of this event was to create opportunities for all of our partners to interact not only with members of the IntoCare team but also to provide a platform for our partners to meet and engage with each other.
We had set up a session entitled, "Open Forum & Dialogue on the Development of an international Green Policy", which is designed to allow us all to learn from one another and develop a collective strategy for moving forward together and to contribute to the global "Green Policy".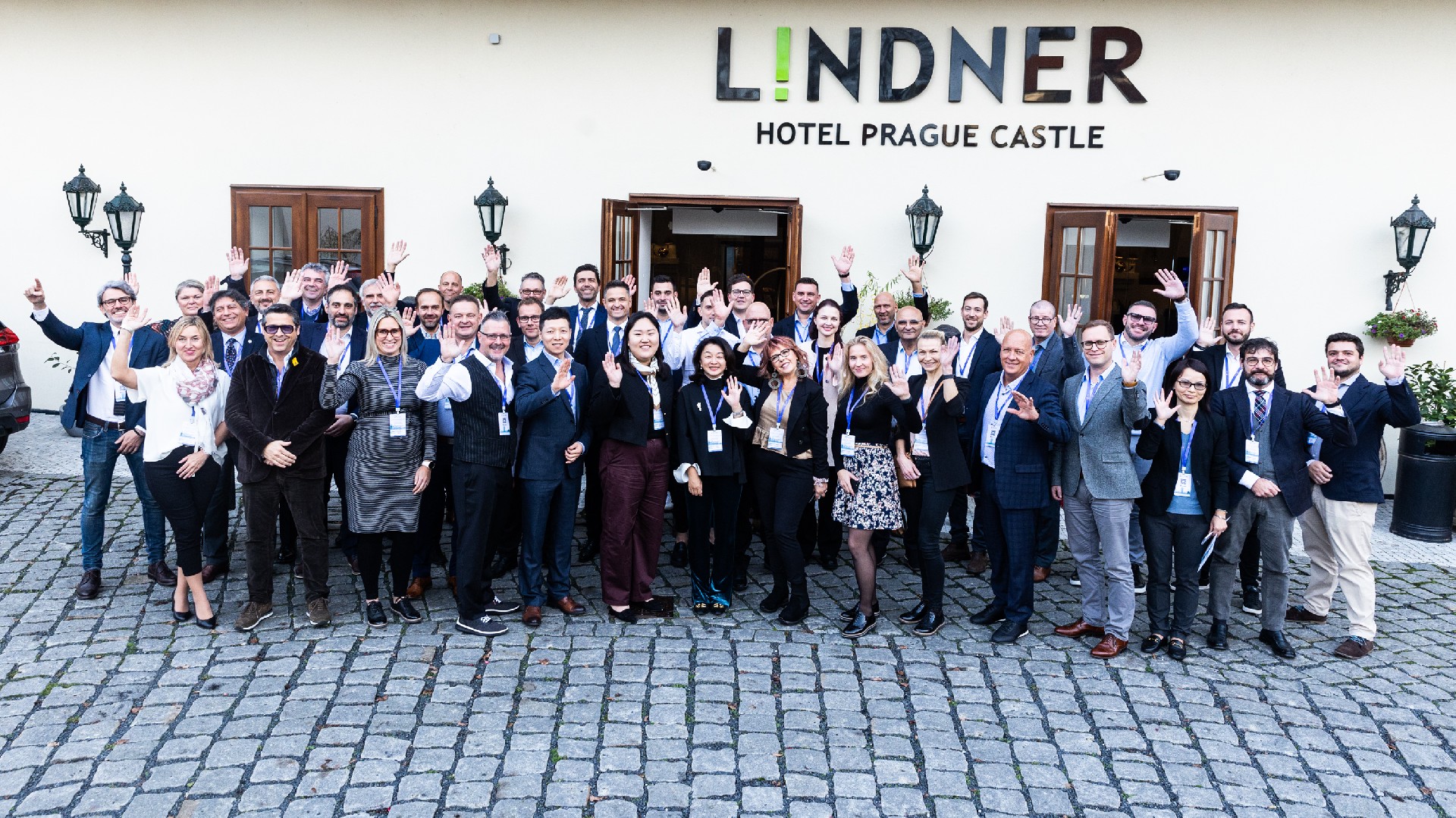 The First day
On the first day, Larry Hayes, our VP of International Sales & Marketing gave the opening speech to welcome all attendees. Right after, Eva Zhang, our CEO of IntoCare gave a speech on the topic of "IntoCare Now and Future", which delivered more solid information about our company's past, vision & mission and future strategy.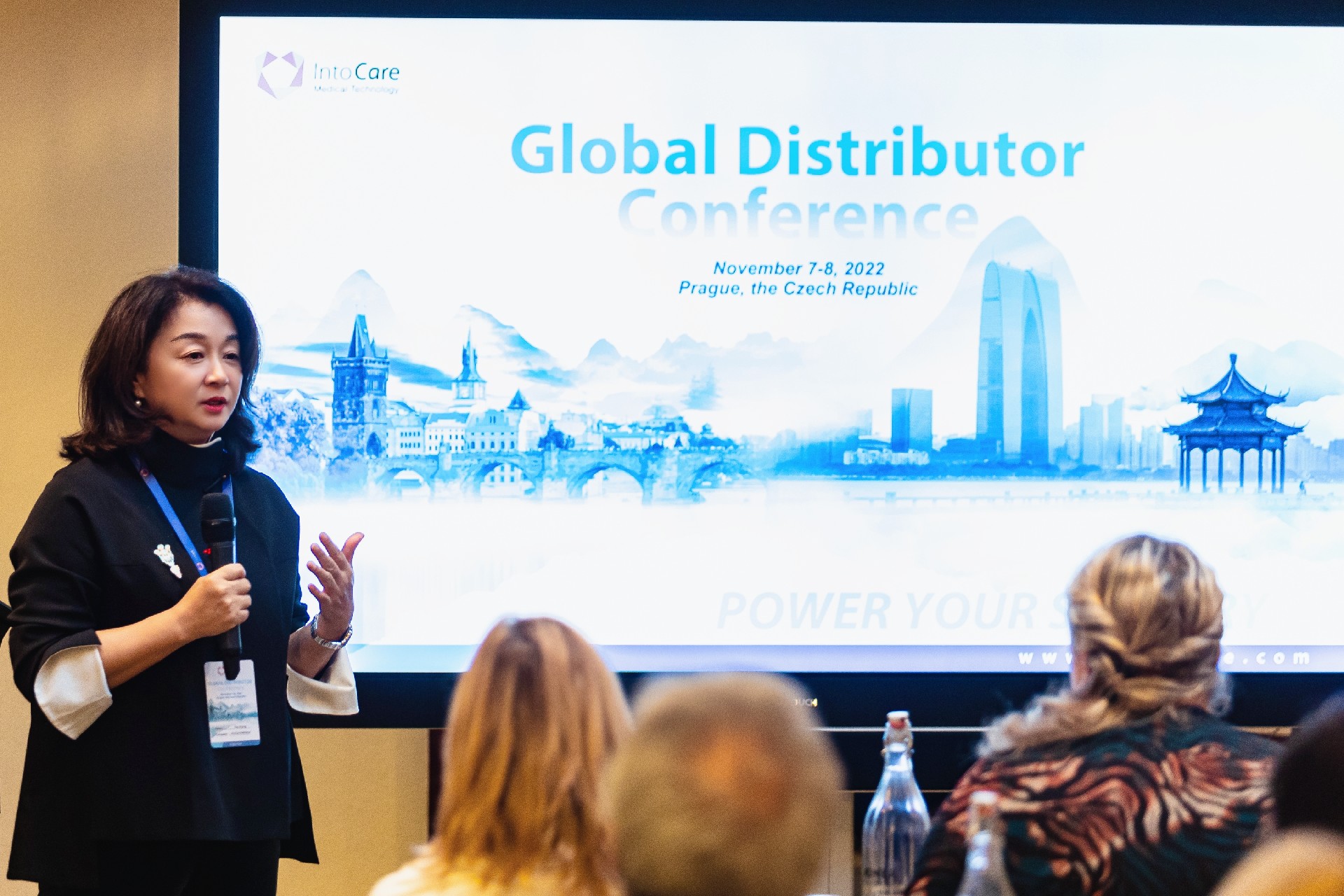 Afterwards, Larry Hayes together with Hylton Strauss, our E.U. Product & Technical Manager introduced the "POWER-UP Registry", a Prospective, Post-Market, Observational Study of the IntoCare Powered Stapling Platform with E-Stapling Technology. A lot attendees showed great interests for future involvement and cooperation.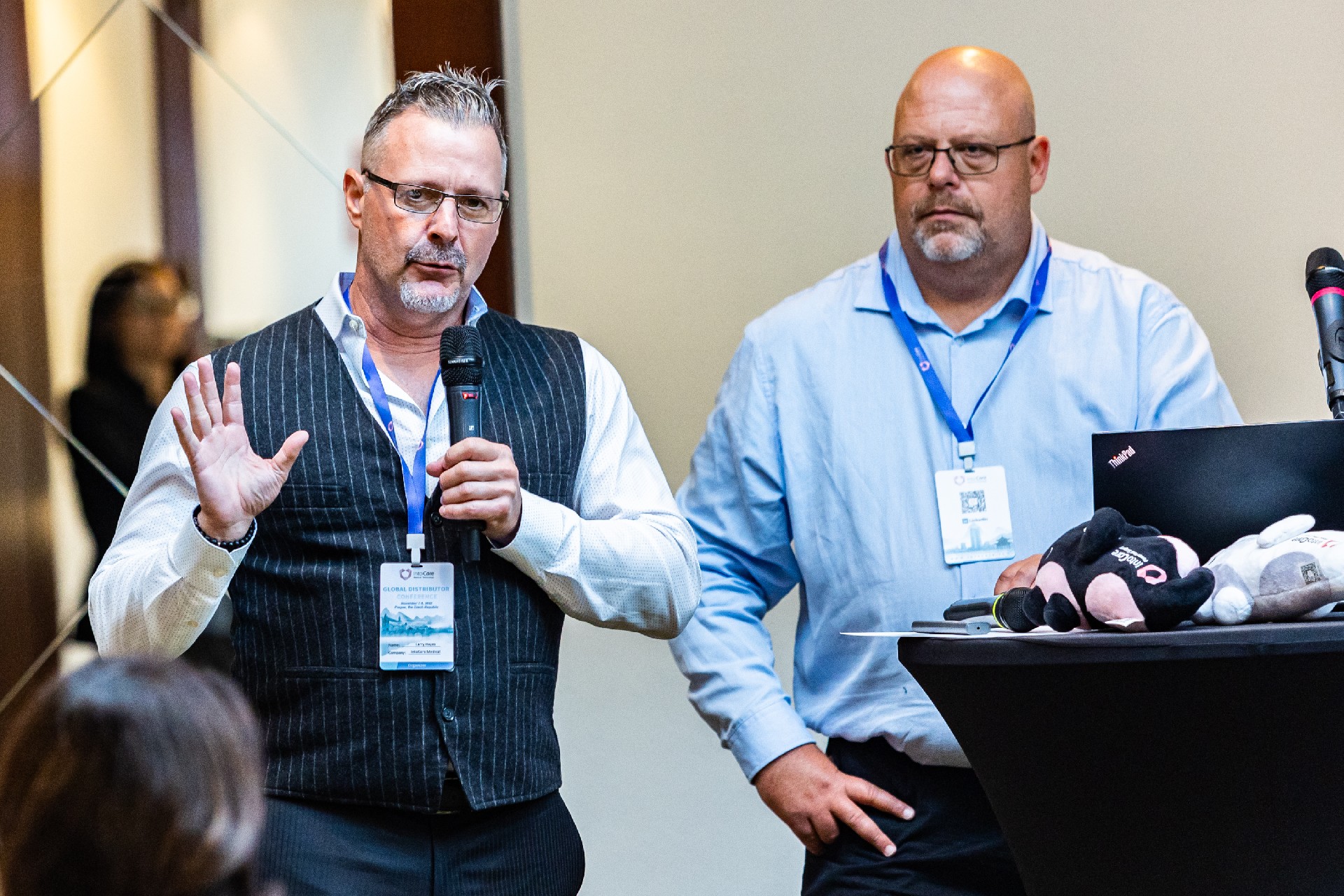 Followed the "POWER-UP Registry", Patricia Tong, our International Marketing Director Patricia presented IntoCare Marketing Strategy for FY 2023 remotely. Although she was not able to participate in person, her spirit is definitely with everyone on site. Continuously, we are going to do great things together with our partners in 2023. We will be big support for each other.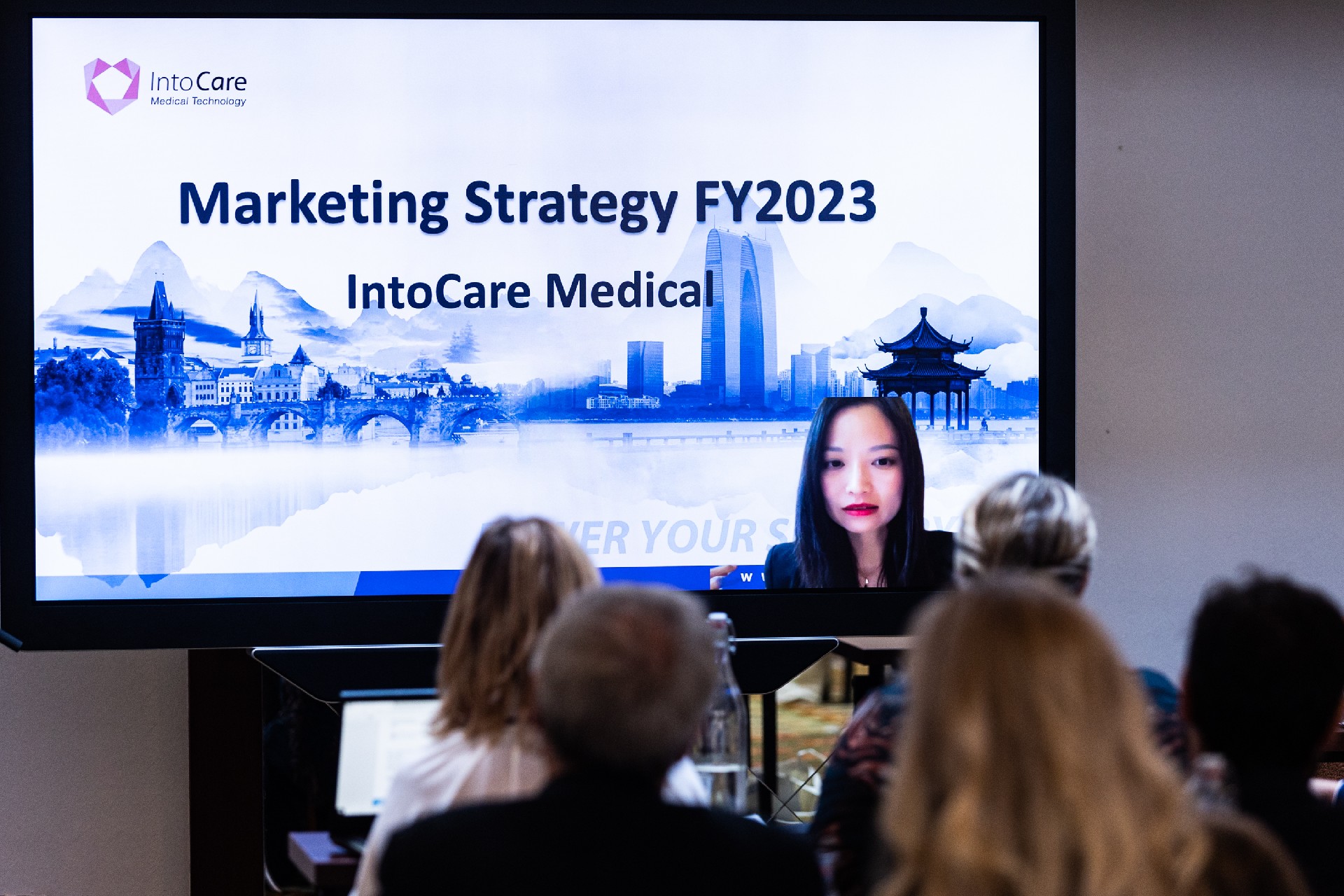 In the noon session, we unveiled our new IntoCare website and our virtual "iFactory Tour" by David da Silva, our Senior Sales Manager of Europe and Africa Everyone was amazed to see IntoCare and IntoCare People so closely.
After that, 3 representatives from our partners CJ medical, MBA, Innovamedica shared their Market Strategy in their regions. Very impressive and we're deeply enlightened.
The most exciting part is the Awarding Ceremony, this year, we have set 4 Awards, Congrats to our partners from Spain and Italy who won the Excellence Award. David da Silva, our Senior Sales Manager of Europe and Africa was awarded as the Top Sales Manager of the Year 2022 and Maria Ruggiero from our Partner in Italy was awarded as the Top Sales Person of the Year 2022. Our partner in UK was awarded as the Rookie of The Year 2022.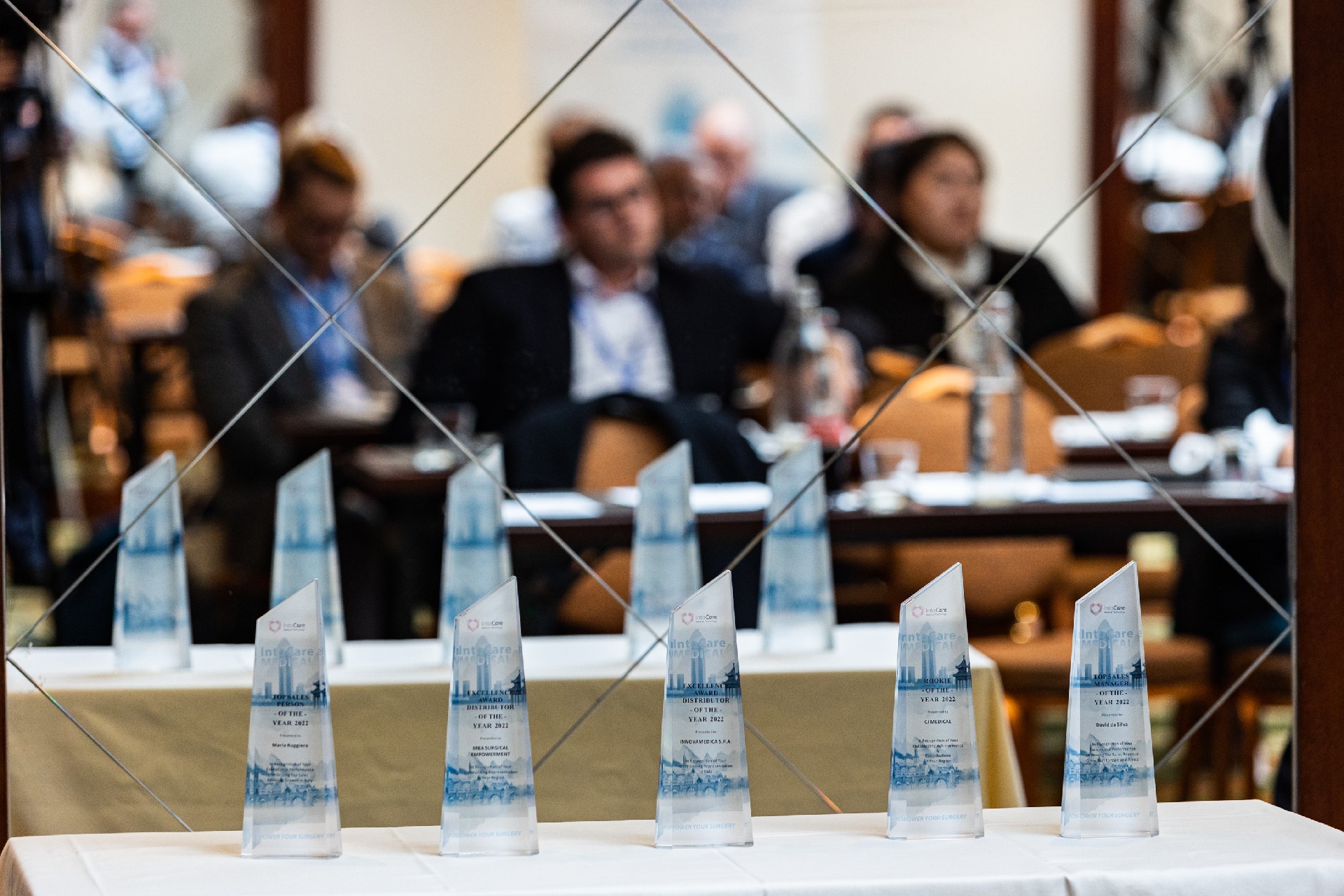 At the end of the first day, Larry gave another presentation on the topic of "Message Hierarchy". And Eva shared a speech on the topic of "The Future of IntoCare Product Development" to introduce IntoCare future product portfolio. Our partners are all excited and shocked to see how good they are.
The Second Day
On the second day, early in the morning, Dr. Cosimo Lequaglie from Istituto di Ricovero e Cura a Carattere Scientifico in Italy gave the speech on the topic of "Pleuro-pneumonectomy for Malignant Pleural Mesothelioma by IntoCare Endoscopic Robotized Stapler Device". During the presentation, he shared a study compared IntoCare stapler with a market leading brand's manual stapler. And the result shows IntoCare Powered Stapler reduces the operative time as well as the blood loss, which inspired all participants on site.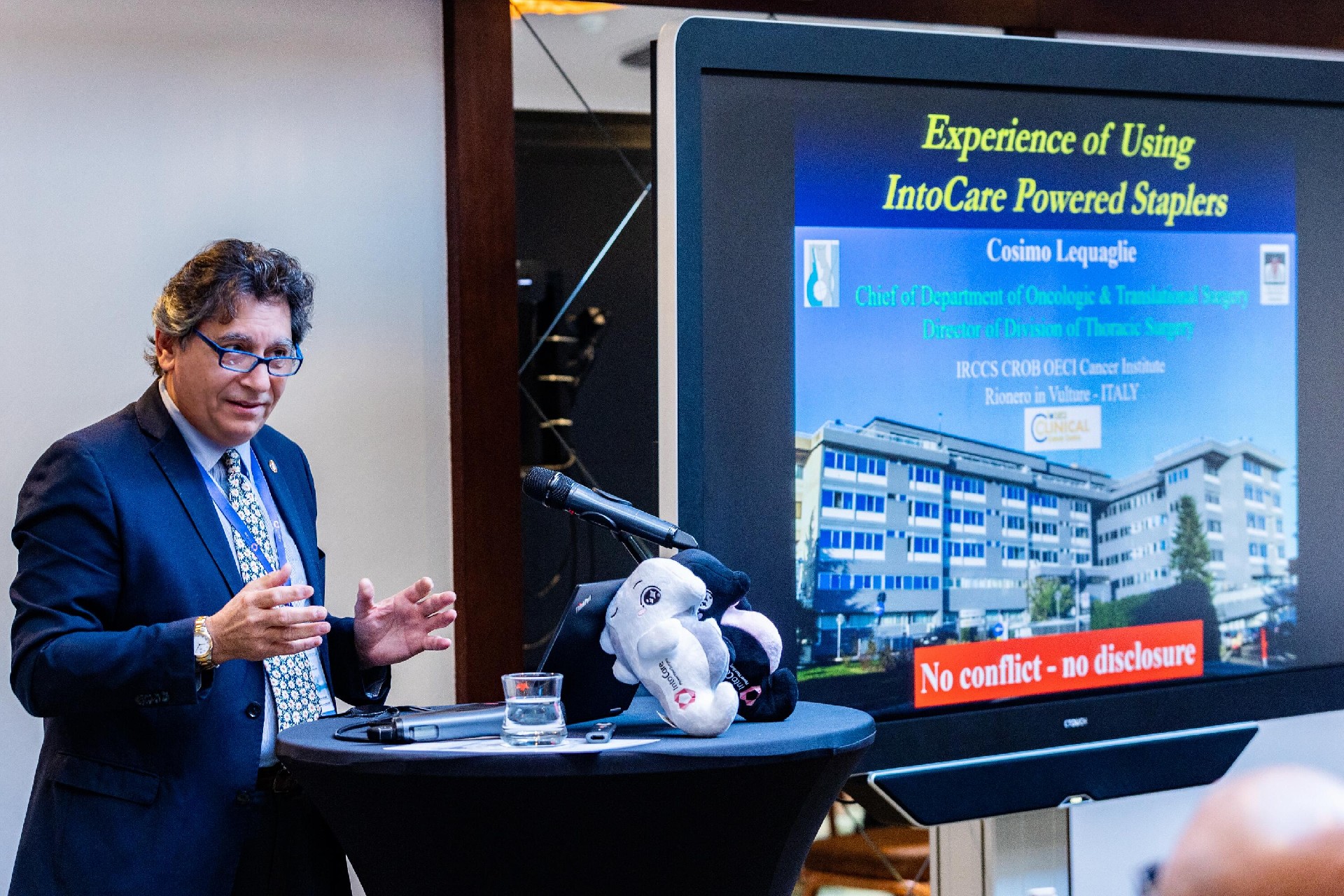 Followed Dr. Cosimo Lequaglie's brilliant presentation, there was an open Forum on the topic of "Development of an International Green Policy". in this section, all audience had been broken up into 4 groups to discuss the challenges, opportunities and requirements that they were seeing in their regions in order to develop a collective strategy for moving forward together and to contribute to the global "Green Policy".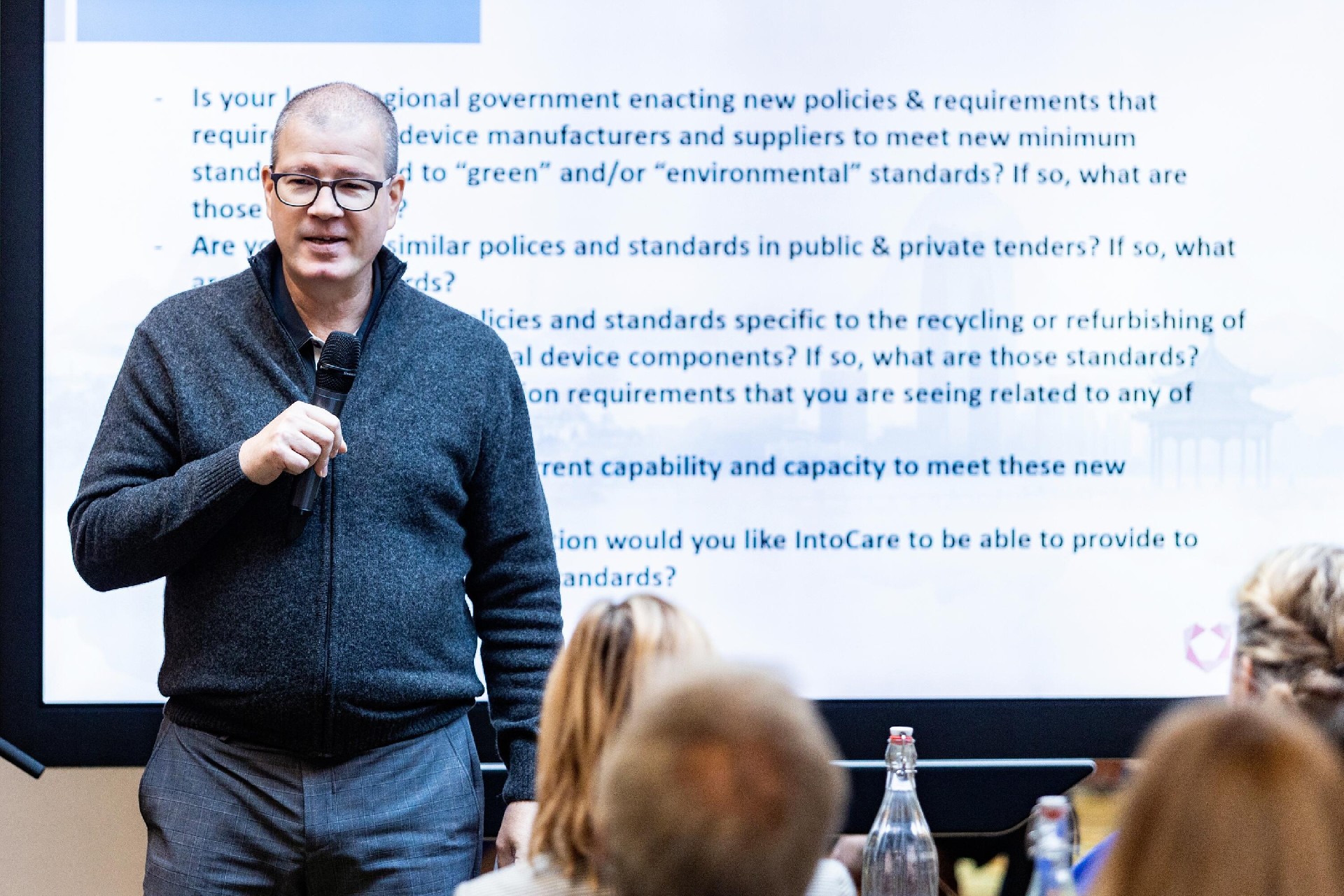 The two days' meeting ended by Larry's great closing speech. It was short but very fruitful. Again big thanks to our partner Aspironix for their great support on co-organizing this meeting.
We had a spectacular 2-days full of amazing moments. We hope everybody had a pleasant time. Together we do better, together we go further.
Look forward to seeing you all next year!