IntoCare Medical recently just finished the Series C Round Financing which is up to millions of RMB. Yuansheng Venture Capital led the investment, and former shareholder Qiming Venture Capital followed the investment. IntoCare Medical Technology (Suzhou) Co., Ltd, founded in 2015, is a high-tech cooperation focusing on surgical instruments. IntoCare is committed to leading the way of developing innovative products and benefitting patients all over the world.
The standardized operation procedure originates from the deepest concern for surgeons as well as patients. IntoCare Design is dedicated to helping surgeons better focusing on patients and surgery itself, so that patients can be benefitted from the consistent clinical outcome.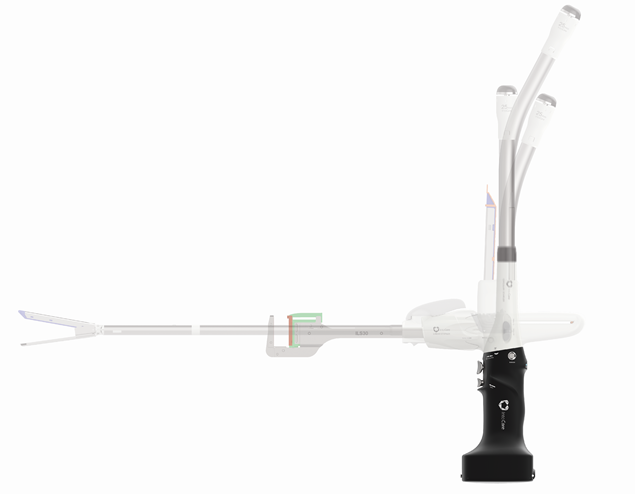 World's first Intelligent Powered Stapling Platform with E-Stapling™ Technology is has complete independent intellectual property rights. Currently IntoCare has applied up to 162 intellectual property rights at home and abroad and the number is still increasing. 62 patents have been authorized, including 17 invention patents. IntoCare™ Powered Stapling Platform with E-Stapling™ Technology, with its first class industrial design and raw materials supplied by top-rank suppliers, fully meets requirements of international quality regulation and standard. IntoCare products has received all good reviews from surgeons across Europe and Asia during animal lab and clinical trials.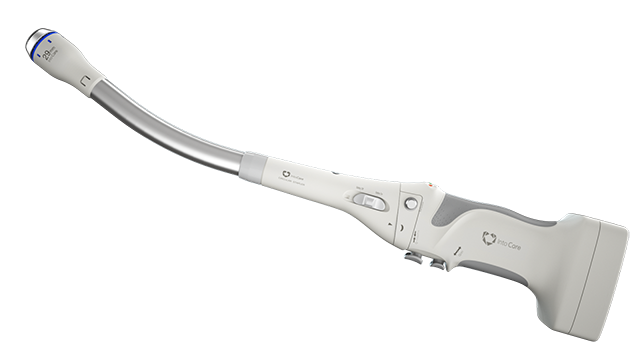 IntoCare™ Powered Stapling Platform with E-Stapling™ Technology classified as Class III by NMPA (National Medical Products Administration) in China. From design input, design verification until design validation, the products have been modified and improved thousands of times. Many general surgery surgeons and experts in large domestic top three hospitals have confirmed the advancement and safety of the products through animal labs. Currently, clinical trials are still going on in several major hospitals in Beijing and Shanghai.
IntoCare™ products has shown it's just as excellent comparing with world-renowned products in the clinical trial. With IntoCare™ Powered Circular Stapler soon to be released in Chinese market, the first Class III certificate for stapler in China is going to be issued to IntoCare Medical.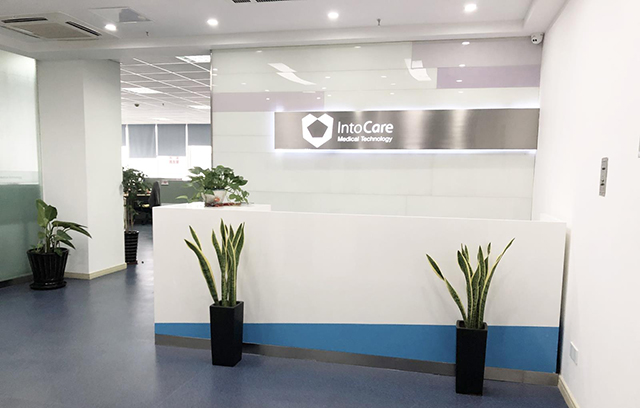 All products in IntoCare™ E-Stapling™ Powered Stapling Platform have obtained the CE certificate, marking the official start of the overseas journey for IntoCare products. This will certainly accumulate more overseas clinical experience and collect more datas about product safety and effectiveness. Meanwhile, IntoCare Medical is planning on bringing IntoCare™ E-Stapling™ Powered Stapling Platform to the world-renowned exhibition MEDICA in 2020.
Yin Jie, a partner at Yuansheng Ventures, said: "IntoCare's R&D team is from a world-class medical device company, and has consistently pursued excellent product performance in product development. We are very optimistic about IntoCare's team and hope that we in the future will continually help IntoCare to become a great medical innovation company, show the world the high-end medical equipment made in China by intelligence, and compose a magnificent chapter of Intucon in the world of surgical instruments."