On March 25, when the COVID-19 is preliminary under control in China, on the other side of the continent, over one day Italy adds 5249 cases with a cumulative 69176 cases and Spain adds 2385 cases with a cumulative 42058 cases. The global cumulative cases of COVID-19 has exceeded 410,000. It's heartbreakening to see the global situation getting more severe day by day.
In order to support overseas partners and fight against COVID-19 together, IntoCare managed to purchase several anti-epidemic protective supplies through various channels with great efforts. The first batch of 7,000 protective masks, together with gloves, disinfectants and other protective supplies, have already shipped to overseas partners in Italy, Spain, Switzerland, South Korea, Austria, Belgium etc.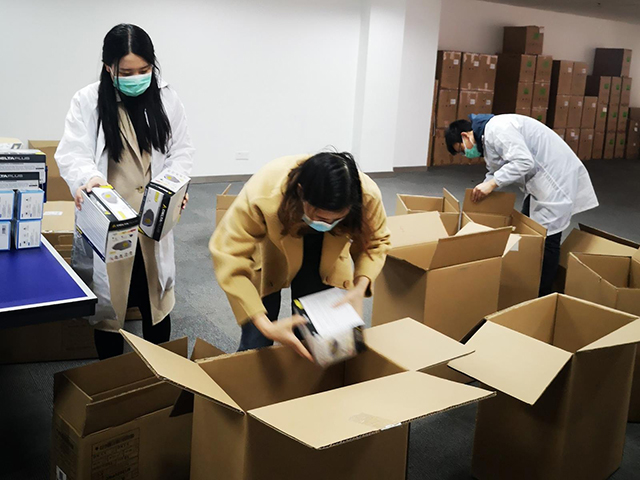 Besides protective supplies, IntoCare also prepared greeting cards which represent the sincere concern and truthfulness of an international partner.
A friend in need is a friend indeed. More than a month ago, when the COVID-19 was getting severe in China, we received sincere support from Italy, South Korea etc. Now it's our turn to return the favor. As the situation becomes more severe, IntoCare is glad to be able to contribute in our own little way. The supplies, small as they may be, represent the best wishes and sympathy of all IntoCare members. We're all in this fight with COVID-19. "This is not a contest between China and other countries, but a fight between all human beings and the coronavirus. If they fail, we will also fail. We will do our best to help our friends." said IntoCare General Manager Eva Zhang.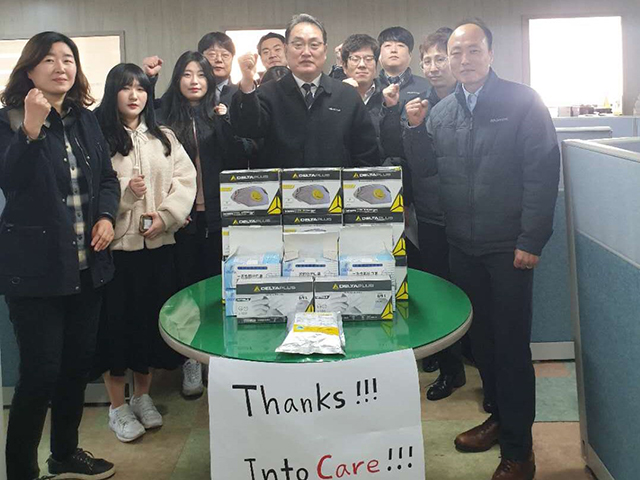 Until 24th, some of IntoCare overseas partners have already successively received the supplies. This act of love fully reflects not only the partnership but also the friendship between IntoCare with overseas partners. Together, COVID 19 will be defeated with the joint efforts. IntoCare is ready to embark on a new journey and believe more win-win cooperations would be ushered in in the near future.